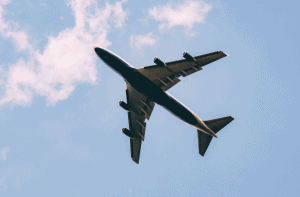 We are a care and support company with a team that has more than three decades of experience between them. Since this is the case, we are in the perfect position to assist any client that comes to us. If you need it, we will see to it that you have the ideal personal assistant to attend to all kinds of needs. It will help to ensure you continue to experience an excellent quality of life.
Most people love travelling. However, when we get older it can be harder to take a holiday. Age can bring a host of issues, such as chronic diseases, mobility problems, and more. So, even if many elderly people long to go on holiday, they sometimes cancel out of fear. You could be someone that has elderly parents who you wish to take on holiday but have concerns. If so, we have some advice that will be useful.
Ask the doctor
Firstly, it would be wise to consult the doctor. They can offer a health check and recommendations. You can ask them for advice about going on holiday and whether they would advise it. You should follow the information they provide.
Local medical facilities
Secondly, you should find out about local medical facilities at the holiday destination. You never know what will happen while you are away. To ensure that your older family members are safe, you should research the area. Find the nearest hospital and how to get there. This will make it much easier to avoid emergency situations.
Accompanying
Another thing to do is ensure someone will always be with your relative to keep an eye on them and make sure they are well. If your holiday includes excursions or things they can't do, make sure you aren't leaving them alone. It can ensure someone is on hand in case of illness or an emergency.
Medication
Lastly, you should pack up all the medicines. Your elderly relatives are going to need all the medication prescribed to them and will have to keep up with their regimen while they are away. See to it that you have enough available to cover the whole trip, including travelling days. It is also a good idea to check at your destination to see if you will be able to get top ups or replacements. This can cover you in case there is an issue like a lost bag.
Talk to us to connect with a personal assistant
At Diamond Care and Support, we believe that everyone should be treated with respect and dignity. This is exactly what our support workers will provide. You will get all the assistance you need, but will still have the independence you want. There won't be any upheaval of having to move either.
So, if you want to look at choosing a personal assistant, feel free to contact us. We can provide a support worker to help in all kinds of ways, including with trips out and tasks around the home.