We are a domiciliary care specialist with a team that has decades of experience between them. The wealth of knowledge here aids us greatly in attending to the needs of clients. Using what we know, we are able to provide them with a personal assistant that is able to handle their specific requirements.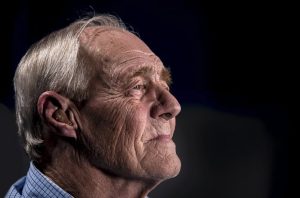 Hearing loss is a common issue that elderly individuals experience. This problem undermines their communication skill. It can lead to them feeling unheard and becoming anxious. Withdrawal and depression can soon follow. Also, it has been discovered that people with hearing loss are three times more likely to have a fall.
You could be a person with a deaf elderly relative but not be in much of a position to help them. If so, you will want to consider home care. You might be apprehensive at first since you don't know if a support worker or personal assistant can care for them correctly. To put your mind at ease, we are going to discuss the ways a carer can help elderly people with hearing problems.
Visual aids
One way is to use visual aids and help them communicate. There are lots of options here, including simple whiteboards or touch screen devices. You can even go one step further with speech generating devices. The goal is to make sure the individual feels heard and they can understand what everyone else says.
For efficient two-way communication, it is also essential for the carer to be empathetic. They need to know how to initiate communication and provide messages. It will be necessary for them to speak clearly and make eye contact.
Patience and understanding
Something else that helps here is being patient and making certain the individual understands the message. A support worker could find they need to instruct elderly people with hearing problems. They will need patience and must be willing to speak slowly and repeat messages as often as necessary. It is also important to confirm the elderly person fully understands the info they are given.
Work with us to find the right personal assistant
At Diamond Care and Support, we believe people deserve to be treated with respect and dignity. It is vital no matter what kind of help they need or how often they need it. Our team commits to allowing everyone to feel self-respect and self-worth by how we support them and what we say.
A big thing here is when we match a client with a personal assistant, we make sure it is a person that can attend to all their needs. So, if you want to arrange help, contact us.