We provide an extensive list of care services for those in need of another pair of hands. They're designed to support inclusion, opportunity, independence, and dignity. Nowhere is this more true than with our domiciliary care service. It allows us to provide you with the necessary support while enabling you to stay at home.
As you age, the importance of preserving a healthy lifestyle becomes more apparent. Your physical capacity and overall well-being are critical for you to carry on living a fulfilling life later on. From exercise routines to daily meals, there are plenty of ways to stay healthy and fit, no matter the age. By introducing some new activities into your daily routine, you can enhance your quality of life. Let's discuss some of the ways you can keep on top of your health.
The importance of mental health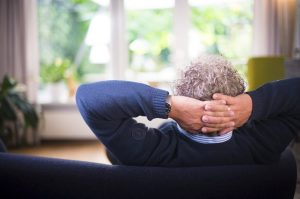 Firstly, you must look after your mental health and well-being. This is equally as important as your physical health. Activities capable of supporting cognitive function can aid you in preserving mental agility. Furthermore, you can keep your independence for longer.
If you live alone, it's advantageous to partake in activities that lower feelings of isolation and loneliness. You will enhance your emotional well-being. In addition, stress management techniques can aid you in remaining positive.
One thing elderly individuals can do for their mental health is read. This keeps your mind sharp and gives you an escape from normal life. Doing some puzzles and board games is also good as it can challenge your cognitive function.
Socialising, be it in person or online, is essential for emotional health. Creative activities like music and art can be rewarding and mentally stimulating. Then there is mindfulness and meditation. There are simple techniques you can use for stress management at home.
Monitor your health and fitness
We live in a digital age. As a result, you can use fitness tracking apps and wearables to monitor your health. Such devices give the elderly a convenient way of looking at things like sleep patterns, heart rate, and physical activity. So, you will gain valuable insights. With the data from these trackers, healthcare providers can offer better lifestyle plans.
Choose high quality domiciliary care services
Having a home care provider can also prove to be very helpful. Experts like ourselves can play a vital role in keeping older people healthy and fit. With the right care plans, we can help with everything from meal planning to social activities. We'll tailor everything to your distinct needs as well. You will have all the encouragement to maintain great health later in life.
At Diamond Care and Support, we're committed to working alongside our clients. This allows us to maximise the effectiveness of our services. Using our first rate domiciliary care service, you can lead a happy, healthy life with independence. So, if you'd like to work with us, please get in touch.