We are here to ensure that those in need of extra assistance get it. Ours is a business that has years of experience supplying first rare care services to the public. One of our most popular services would be domiciliary care. This focuses on providing help in the client's home whilst still encouraging them to maintain as much independence as possible.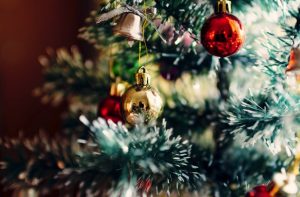 One detail that people might need help with, but you may not have thought of, is the post-holiday blues. The holiday season is typically busy and joyous. As for the end though, things can get hard. A survey revealed that 64% of people suffer from a drop in mood after Christmas and New Year. In many cases, coming down from the stress and excitement of the holidays leads to us feeling blue, sad, or tired. It is sort of like depression.
Depression is a serious mood disorder. As for seasonal affective disorder (SAD), this is a kind of depression that relates to the change in seasons. It is most frequently present in winter too. Both forms are common in older individuals, but are treatable with help from professionals. With the post-holiday blues, these are temporary but you can remedy them on your own. There are several things that you could try to help improve your mood.
Try a new hobby
One step you can take to do this is by taking up a new hobby. When the holidays are over, you might have a bit of time on your hands. You can use it to start doing something new. Some things you can try include photography, bird watching, and crafting. Try inserting your own interests here too so you really enjoy what you are doing.
Go outside
Getting outside can also be a big help. Being in nature can enhance your mental health. Exercise and a change of scenery are essential for your well-being. Not to mention, sunlight is full of vitamin D. As little as 20 minutes outside can lower your stress.
Ask us if you need any info about domiciliary care
At Diamond Care and Support, we work alongside people with age-related, physical, and cognitive conditions. Thanks to our supportive, caring team, we can assist with domestic routines and daily tasks. Our team can also offer aid with participating in the community and building social relationships.
So, if you would like to arrange domiciliary care with us, please get in touch. You can tell us more about your needs and we can talk to you about scheduling and how we will provide the most reliable help.