We provide a massive collection of specialist care services for those who need support. People often require help either because they are getting on in years, or because they are suffering from a disability. Sometimes they are the primary care giver and need some extra assistance. Thanks to our domiciliary care service, we can attend to your needs effectively.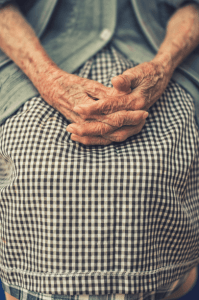 When a family member starts to age, there are all sorts of things you must consider. This includes the care you will get for them when they need it. Seeing your loved one change as age or diseases like dementia takes hold isn't easy to handle. For this reason, it is critical that the right support is in place in good time.
Traditionally, a care home has been the go-to option. However, things are very different now. These days, domiciliary care can offer you an entirely new approach. Many individuals prefer it too. If it is something you are considering, there are plenty of reasons to use it.
One of the big advantages here is that there is going to be minimal or no routine changes whatsoever. Read on to find out why this can be so important.
There is a routine for everyone
Everyone has their own routines, your loved ones included. We all spend time in our personal ways. For certain older adults, routine changes can bring on a lot of upset and stress. For this reason, more people are choosing to stay at their own properties. In doing so, they can retain their routine. This can be very advantageous for them in terms of comfort, wellbeing, and safety.
If an elderly adult is happy with their present routine, they are not likely to enjoy moving to a care home. The move can be really disruptive and they can lose say over their daily routines. For example they may have to change when they wake up and go to sleep, meal times, and when they do different hobbies.
This makes choosing a professional carer to provide home care even more valuable. The service can carefully cater to the individual's routine. Life will be made as enjoyable as possible, just with a little extra help here and there.
Take a look at everything you can get with domiciliary care
At Diamond Care and Support, we have professional and friendly carers that offer the right level of support. It is our intent to treat all of our clients with respect and dignity. With our people around, you will feel self-respect and self-worth while staying in your own home. We work alongside family members as well for the best possible results.
So, speak to us about domiciliary care today. It can include all kinds of help and adapt to any kind of routines.