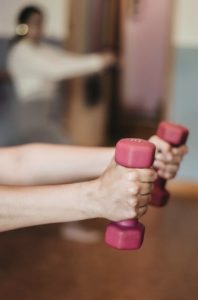 We recognise that many individuals need help for one reason or another, often because of age or health problems. Our job is to ensure that there is someone there who can aid you. What our team does is supply each client with a personal assistant that can meet all of your specifications. In addition, we strive to offer you help in your own home so that you don't need to relocate.
The issue with joint pain is that people don't fully understand the trouble until it starts affecting their lives. As a result, the suggestion for you is to take good care of your bone health and prevent problems manifesting later. Because our bones stiffen and lose elasticity as they get older, it is common to face mobility issues. These aren't entirely avoidable. However, we have some tips to share that will help you to safeguard your joints.
Managing weight
Firstly, make certain you have a healthy weight and manage it properly. It is important to do this because when you gain weight, your body must bear the excess, which produces extra stress on your joints. If you don't tackle this early, you can experience osteoarthritis and similar problems later on. Cutting down on junk food and eating a healthy diet can really help here.
Stay alert
You must also be watchful and alert, especially if you already have a problem with mobility. Being carefree can lead to you suffering more injuries when you get older. If you are not careful, you can actually suffer joint problems that will affect you for the rest of your life. It is best to be careful about your movements. Even while you exercise, it is unwise to overexert yourself when trying to complete a posture or exercise.
Get the right help with a personal assistant
At Diamond Care and Support, when we offer help, we always listen to what the client has to say. We have a lot of older clients and work closely with families to ensure they get the necessary support. Whatever you need, we can provide the best service.
So, if you find yourself in need of a personal assistant, make sure you contact us. We can cater for all of Sunderland and parts of the wider region too, supporting people in your own homes.