We are a business with support workers at the helm that have decades of caring experience between them. This knowledge and expertise enables us to assist clients with a host of needs. That includes the likes of hygiene care, home upkeep, holiday support, carer companionship, and more. When you decide to use a personal assistant from our establishment, you will get a wonderful bespoke service.
During the past couple of years, many elderly people got into shopping online. Sadly it was the only option for most because of covid. Now that things are a little less hectic and restrictive, you have the option to go back to in-person shopping. This can be a great way of getting out and about, particularly during the holidays. But, the experience can test even the most patient of people. If you want to make things as straightforward as possible, you should follow the advice below.
Timing is everything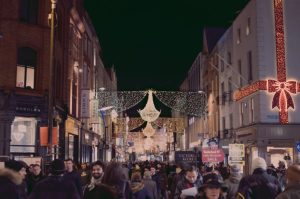 Firstly, you should choose the right time. You might like the idea of joining the lively holiday crowds. However, it will probably be less stressful and tiring to avoid peak shopping hours.
Parking will be a challenge on weekend mornings and afternoons in particular. It may become very difficult to find a suitable space. Busy times also lead to long lines and crowds in aisles. That can be challenging if you have mobility issues or can't stand for long periods.
You would likely be better off shopping on weekday mornings or weekend evenings if possible. It is also a good idea to check with individual shops. They may have periods specifically for elderly people who need more time and help to shop.
Use shop services
Something else you will want to do is take advantage of shop services. They can help with the wrapping, transporting, and carrying. When a shop offers shipping, you can send the items right to the recipients. Some shops even provide same-day or free delivery. If you wish to carry on shopping, ask whether the establishment can hold onto your items
Don't do it all at once
Holiday shopping can easily become a really big job. You might have a long list to buy for, including children, grandchildren, siblings, in-laws, and friends. If you were to try to buy everything at once it can get exhausting. It might be a better option to make a list and do the shopping in stages. While that might mean a few more trips, it can make each one more manageable and less tiring. Plus, it means more chances to get out and about.
Get help from a personal assistant
At Diamond Care and Support, our core belief is that everyone deserves respect and dignity. Thus, we commit to helping clients feel self-respect and self-worth through the way we offer support. We enable everyone to do as much as they can for themselves. Then we provide help with the rest.
If you have age-related, cognitive, or physical conditions, we can help. So, contact us today if you need a personal assistant. We can discuss the elements of the service with you to make sure you get the support you need at all times.