We provide an excellent list of care services to aid people with varying needs. Domiciliary care for example allows us to help clients without them needing to leave their home. Not everyone likes the idea of moving and it can lead to a lot of unnecessary worry. With our service, they can avoid it entirely but still get a little more assistance.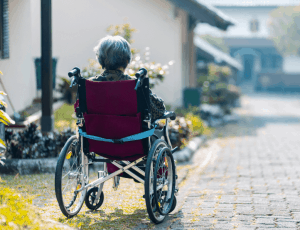 Going on holidays with your parents when you were younger was probably a wonderful feeling. You likely did it until your teenage years and made lots of great memories. Now though, the roles will have reversed. It is your turn to take them. Things might seem overwhelming when preparing for a trip with elderly relatives. When we get older, there are all kinds of health issues that can manifest. Examples include chronic problems like arthritis. But, that should not stop trips.
You could be someone that is preparing to organise a trip with elderly people that have mobility problems. If so, we have a little guide that you can use. Read on to discover our tips.
What do they need?
Firstly, you have to assess their requirements. Consider everything the elderly individuals might need during the trip. Make a list of what they must bring along and the support they must have. This could include medication, canes, and wheelchairs.
Pick the right kind of holiday
Secondly, you must choose the right sort of holiday. See to it that you base your choice on the availability of emergency medical services. Also, the location needs to be comfortable for the elderly individuals and accessible. Think about their preferences and things like that. It would be ideal to speak to a caregiver with experience in this area. They can offer the right kind of support for the holiday's duration.
Think about amenities
Finally, you should book somewhere with the right amenities. The accommodation is one of the most important parts of the trip. But, you need to ensure it can cater for elderly individuals with mobility concerns. For example, the availability of a lift is necessary in most hotels. Bathrooms must also be suitable. This will lead to a more comfortable stay.
In addition, you need to make sure the accommodation itself is easy to get to. Go for a place that is easily accessible and one that won't cause problems when you want to explore.
Taking elderly parents on holiday is one of the best choices you can make. The memories you can make will make you happy for the rest of your life. For the trip to go well though, you must take care of all the necessities. The points we have mentioned here can help things go smoothly. You may also want to think about whether you need to ask a support worker to come on the trip to offer help as you go.
Talk to us about domiciliary care
At Diamond Care and Support, we know that everyone deserves the right level of treatment. They all deserve dignity and respect. We have these philosophies at the very core of our services. In addition, to maximise our support, we work closely with clients and their families.
So, if there is something we can do for you with domiciliary care, please let us know. Our services are adaptable to ensure we can help with anything.