We exist to provide the community with an array of useful care services. People can need additional help for many reasons, including their age or medical condition. It is our job to ensure that there is a professional available who can attend to their needs. With domiciliary care in particular, you can stay in your own home and retain your independence but get extra help with all kinds of things.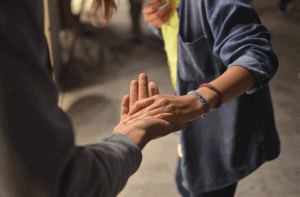 One of the reasons people need assistance is because they have suffered a stroke. It can dramatically change your life. This is true regardless of whether there are any long term physical alterations. The stroke can also lead to feelings of trepidation and anxiety. You and your relatives might want to stay away from normal activities. If you take things at your own pace though, you can have a life following a stroke.
Choose small goals
You might find yourself attempting to adjust to living with less mobility. Additionally, you could be looking to maintain a healthy diet to lower the risk of future strokes. Whatever your situation, it can be advantageous to break things down into achievable, small goals. For instance, you might be finding it hard to leave your home because you are anxious about walking. To help, you can set yourself a series of goals.
A positive mindset
If you are able to turn your concerns into goals, your mindset will become more positive. This will aid you in being proactive in building your confidence after a stroke. It is preferable to work with a carer or family member when achieving your goals. You will feel more support this way. Moreover, they will have a better understanding of what makes you anxious.
Domiciliary care for anyone who has suffered a stroke
At Diamond Personal Assistants, we have a friendly team capable of supporting you in many ways. We work alongside people with a variety of needs, including low mobility, cognitive problems, and more. Thanks to our domiciliary care service, we can give you the extra help you need.
So, if we can be of help to you, please give our company a call.