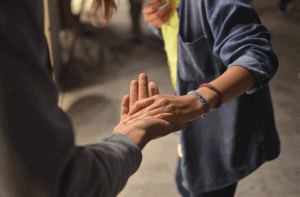 We provide a large array of care services to help people who have all sorts of requirements. One of these is domiciliary care. It focuses on helping those in need without them having to leave home. It can be the perfect middle ground, ensuring there is no need to move but making sure extra support is available for various things.
Arthritis goes far beyond having aches and pains as you get older. It can affect anyone. In reality, roughly two-thirds of those living with a form are younger than 65. There are over 100 separate conditions and diseases that belong to the collection of musculoskeletal disorders called arthritis. If you suffer from any of them, you will be glad to hear that there are ways you can manage it. Read on to discover how you can keep the worst of it at bay.
Joint care
The first thing you can do is look after your joints. How you use and move them can impact their overall health substantially. For instance, attempt to loosen your grip when picking things up. Make sure you don't drop anything though. The goal is to lower the load on the joints. When you can, you should think about spreading the weight when picking items up. Use your stronger, bigger joints to lower the stress.
Eat well
Eating well is also critical here. Your diet influences each part of your body. With a balanced diet, you can preserve a healthy weight. In addition, you will have the necessary nutrients to support your joints and bones. Furthermore, Omega-3 fatty acids could aid you in lowering arthritis and inflammation symptoms. Put plenty of leafy greens, beans, and salmon in your diet. You should also have vegetables like cauliflower and broccoli.
Domiciliary care can help arthritis sufferers
At Diamond Care and Support, we treat everyone with respect and dignity. Due to the way we offer support, clients will feel self-respect and self-worth. In addition, we work alongside each client to maximise the efficiency of our support. You can tell us exactly what you need assistance with so we can deliver the best service.
If you need our domiciliary care service, make sure you get in touch with us. We have experience supporting people with all kinds of medical conditions, including arthritis.