As people get older they tend to slow down. This could be because of mobility problems, illness, or other kinds of medical condition. Sadly the slowing can make it harder for them to get to essential appointments. Luckily, a personal assistant can help.
Keeping track
The first thing a PA can do is help people to actually keep track of their appointments. It can be easy to forget dates and times, even if it is a regular appointment. An assistant can make notes of all dates and even write them in a diary or on a notice board so they are easier to track. They can also regularly ask about them so there is less risk of forgetting.
Planning travel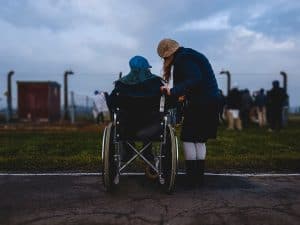 One of the trickiest parts of making it to appointments is actually planning how to travel. A taxi or having a family member or friend to drive is probably the best option. An assistant can book taxis if necessary or help to organise a pick up and drop off.
However, some people may need to use public transport. This can be stressful for elderly people and anyone with mobility problems. They may struggle to decide what buses or trains to take. There could even be problems with making connections. Luckily, again a personal assistant can help. They can plan the travel and determine how long it will take to get to the appointment on time.
Accompanying
One of the best things a PA can do is actually accompany people to their appointments. This can make the trips much easier on people. It is also a good way to offer extra support throughout the trip. If there is any risk of getting lost or hurt, it is best to have someone there to help.
Find the right personal assistant
Diamond PAs appreciates that everyone wants something different from an assistant. Our goal is to cater for every single request. More importantly though, we want to make sure people are working with the right individuals. That way the relationships can be stronger and more supportive.
If you have any trouble with appointments, whether it is remembering them, getting to and from them or anything else, we would love to help. You can work with a personal assistant for anything from visits to the dentist or doctor to salon trips. So, get in touch today to tell us about your needs and we can find the right service for you.