Hiring a personal assistant ensures you receive the support you need and helps make sure you are safe. You can stay comfortable in your own home and live an independent life without having to struggle. This type of care also provides peace of mind for your loved ones as they know you are getting the right help.
A Familiar Setting
Being able to show your tastes and act on preferences is what helps make a house a home. This provides people with a sense of comfort and means they know where everything is.
Hiring a professional assistant allows you to stay surrounded by this familiarity. You would not be able to get this through residential care. Your home will remain your own space which makes you feel relaxed and comfortable. Then you will have a PA to help you.
Help When You Need It
A PA can be there to assist you whenever you need it. This can be helpful regardless of whether your needs are age, physical, or cognitive related. It could be for simple things like making something to eat or household chores, but we can support you with these tasks.
A professional carer can not only offer physical support with tasks, but also emotional support so that you do not feel vulnerable.
Making Sure People Are Safe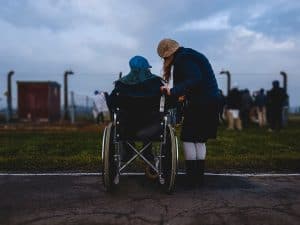 A member of our team can help you with anything you might find difficult or risky. They will always put you first and be happy to help however they can. Whether it is you or someone you care about that needs assistance to live safely and independently, we are here to put your mind at ease. We work hard to make sure clients are safe and get the support they need.
If you want to hire a caring personal assistant, get in touch with Diamond now.