A personal assistant can aid you in a myriad of ways. They have the training to attend to people with advanced ages and individuals with special requirements as well. Every PA at Diamond PAs is a professional with the right experience and qualifications. As a result, with them by your side, you can continue to live a happy life without giving up your home.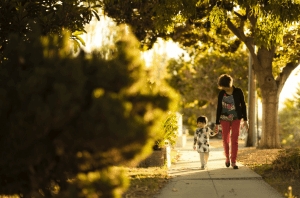 Young people with disabilities shall eventually reach adulthood. When this happens, they will come to a crossroads with their care too. When they were children, it might have been their parents providing the support they need. The question then is whether this should persist now they are older. Whatever their answer is, they should know about the resources that are available besides their families.
Lots of options
There are adults who opt to carry on living with their parents. However, they also get help from personal care assistants. This gives each person more flexibility.
On the other hand there are those who will move out on their own. Here, they will transfer the majority of their care to a caregiver from the family. This can also be a flexible option as the PA can come in whenever they are needed.
Other people shall opt for supported living. Here there may be a roommate who is happy to assist them. This can provide a great combination of independent living and support.
Day programs also exist. They produce a way for adults with developmental disabilities to take part in the community. This is a great option to ensure that people don't feel isolated.
No family intervention
For adults who prefer non-family care, personal care assistants are the best option. Anything family members are capable of, the PA is as well. This includes dressing, ventilator care, and bathing. They might simply be there to help organise medication or do the housekeeping. More importantly, the assistant will become a friend and confidant.
Find the right personal assistant for you
At Diamond Personal Assistants, we make sure everyone lives a life that is fulfilling. It is the same for those with special needs, regardless of their age. In addition to sticking to their schedules, we encourage clients to take opportunities and try new things.
If you require a personal assistant of your own, please contact us. We can discuss everything with you and decide on the right level of support.