We focus on supplying a range of first class caring services for those in need of help. Our team specialises in domiciliary care, serving Sunderland and a myriad of other areas in the North East. This service focuses on us providing support in the home when you want it. We are able to give you the aid you require without you having to leave the comfort of your property.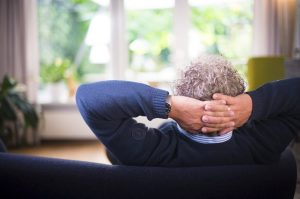 Dementia is where the ability to remember and think is impaired. Elderly adults who suffer from it need specialist care. Since it is progressive, the symptoms get worse over time. Those in dementia's early stages can usually handle many tasks on their own. With proper, tailored care, they can live with enjoyment and dignity. They will still have some independence in their homes.
Choosing a carer to come in as well can benefit memory care, especially if you start early. Let's have a look at some of the ways it can help.
Nutrition
Firstly, a carer can monitor proper nutrition. According to the Alzheimer's Association, a balanced diet with enough hydration is critical for those with dementia or Alzheimer's. It can help maintain their health and wellbeing, especially memory.
In the condition's later phases, people can also experience swallowing issues. This can result in weight loss and choking. It is necessary to understand what foods can mediate these problems. By understanding that, caregivers can aid with meal preparation and feeding.
Safety precautions
It is common for those with dementia to wander. They can also become lost and confused about where they end up. This can put them in danger. A carer can help to reduce the risk of wandering. It is also a good idea to do safety modifications and place preventative measures around the home. By doing so, it can stop the unthinkable from happening.
Breaks
Finally, a carer can provide family caregivers with a break. Caring for a loved one with dementia isn't a sprint, but a marathon. It is something that can drain people mentally and physically. Respite care services can enable families to recharge and look after themselves. A carer can come in to fill any gap while other carers take a rest. It can benefit all sides.
Want to enquire about domiciliary care?
At Diamond Care and Support, we view every client as an individual who deserves respect, no matter the status of their health. We arrange our services to ensure this philosophy is always at their core. It ensures we provide friendly, respectful support.
By using our domiciliary care services, people can carry on living life whilst receiving a helping hand when needed. So, contact us today if you want to learn more. We are happy to work with individuals and families.