There are many people in the UK who need support due to a disability or simply because of their age. Our business can provide them with the help they need by offering top quality domiciliary care. This service focuses on supporting people while maintaining their independence and dignity.
Some individuals struggle with swallowing. For them, meals can become increasingly less pleasant. As more time passes, this can negatively influence their quality of life. The medical phrase used for the condition is dysphagia.
Treatment
Treatments for this condition all depend on the type and cause. Many people who have it get referred to speech and language therapists. They can carry out an assessment and recommend ideas to make the person more comfortable. In addition, there are dietary recommendations for dysphagia. Examples include avoiding alcohol as well as eating fewer tough and stringy foods. You can also try chewing more thoroughly.
Soft diet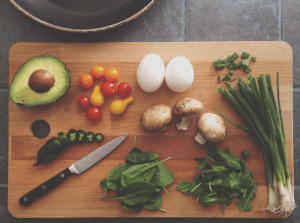 One treatment method here is introducing a soft diet. It is easier to swallow softer foods. This can also lower the danger of choking. Not to mention, it will help to minimise a number of other dysphasia symptoms. However, it is vital that the soft diet does not compromise when it comes to the nutritional content. Meals at the proper consistency, that are tasty and nutritional, can improve quality of life. This shall make mealtimes enjoyable again.
If you are wondering what counts as a healthy diet here, it is one that offers the proper level of nutrients. This includes minerals, vitamins, carbohydrates, and fats. Embracing a healthy diet will also promote long term daily vitality and health. Not to mention, you will be able to keep a healthy weight.
Ask us about domiciliary care
At Diamond Personal Assistants we provide our care services to ensure those people in need feel self respect and have the best quality of life. We do this by supporting and communicating to them in the proper ways. In our eyes, everyone has value, regardless of their circumstances and special needs.
So, if we can be of help to you, make sure you contact us. We can talk about domiciliary care and how it can help with things like meal preparation, housework, and more. Whatever you need, we can provide it for you.