It is our job to ensure that people with disabilities and medical conditions relating to their age receive the right care. To this end, we can provide clients with a suitable personal assistant. This will be a true professional who can help with all kinds of day to day jobs. We want to make sure that everyone has support they can rely on. More importantly, we want them to be happy.
Why do people choose to stay at home?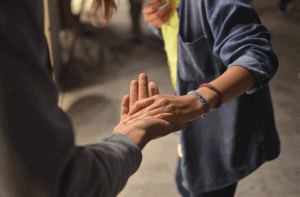 Live-in care has several advantages. One of the most important would have to be keeping your privacy. This is crucial for those who have always lived in a heavily independent way. Safety and privacy at home is vital to everyone. However, those who require round the clock support need it even more.
Residing in your house with someone supporting you reduces upheaval and stress. People often struggle with both when they must move into a residential home. Additionally, this arrangement enables you to remain in a comfortable and familiar setting. With this comes the capacity to keep your privacy alongside having the consistency of help from the same carer.
A new friend and confidant
Welcoming a new individual into the property to aid you with your daily life can seem unnerving at first. You might have been living by yourself for several years. Therefore, you will be used to doing everything on your own. As a result, it can be hard to adjust once you do need help.
With one of our carers though, you will have someone with similarities to you in terms of interests and personality. They will also be well informed on your particular health requirements. That means you will get the best support and services that are never intrusive.
The right personal assistant
At Diamond Personal Assistants, we provide a wide series of services to our clients. They include personal care, household chores, shopping, companionship, and more. We make sure the right people take charge of each of these services.
So, if you want to find a personal assistant, you are welcome to contact us. We will listen to your needs and then help you to choose a service. It will be bespoke to suit your specific requirements and schedule.