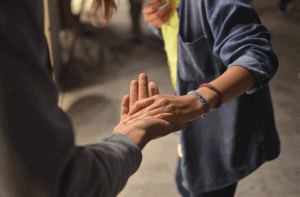 Everyone needs support at some point in their lives. However, some people need more specialist attention. This could be because they have mobility problems. Alternatively, it may be more serious. For example, the person could have cognitive issues. Help is available though, and it comes in the form of our domiciliary care. This form of care allows us to aid you while you remain in your own home.
One of the hardest challenges many people have will be coping with life after receiving a cancer diagnosis. It is a time you don't need to go through alone though. There are numerous support solutions, including family and professional aid. In many cases, people need home care while they are fighting the cancer. There are many elements of this form of care that can help to make people more comfortable.
Physical and medical support
Firstly, there is the physical and medical support. It can be difficult to manage your medication needs. By having someone there to support your routine, you don't need to think about it as much. You can devote more time to your hobbies and everything else you enjoy. When you are spending time with your family and friends, your carer shall be supporting you with medical care.
The assistance is also useful when it comes to personal care. Getting dressed and having baths is much easier with a carer around.
Meal times and daily chores
Nutritional support and errand running are also important parts of cancer home care. The service extends beyond your property's walls. The errands a carer can run include taking you to appointments, shopping for food, and prescription collection. The nutritional support includes things like cooking healthy foods and meal planning. With the right carer, you will have all the support you could need.
Domiciliary care for cancer sufferers
At Diamond Personal Assistants, we commit to working alongside our clients and their families. This allows us to maximise the efficiency of our support. We can meet all individual wishes and needs, and guarantee consistency.
There is so much you can gain from using domiciliary care. So, get in touch with us if you would like to find out more.