More and more elderly people are choosing to stay at home where they can be comfortable in their own space. This can be a great option, especially if family members can step in to offer help when necessary. If they can't, or the person needs more frequent support, they could choose to hire a personal assistant. It can be wonderful to have someone who will come in regularly to take care of various things.
Is mobility a problem?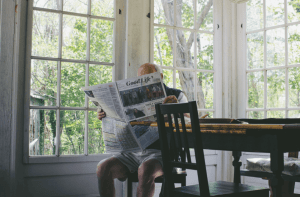 One of the best times to choose a PA is if an elderly person has mobility problems. It can get really difficult to do all kinds of things if moving around is getting very hard. For example it can make getting dressed, bathing, and doing housework tough. It can also cause problems with going to the shop to get food and other items.
Luckily, a personal assistant can be great here. They can come in at any time of the day to help with things in the house, including dressing, personal care, cooking, and cleaning. On top of this, they can do the shopping or even offer escorting services so people can still get out and about.
Remembering important things
Some elderly people have no trouble moving around and don't need any additional help. However, they may struggle with remembering things. This can cause a lot of problems, especially if they need to take medication or miss important appointments.
A PA can be a big help here. They can offer support with organising everything, including medications. If necessary they can arrange to visit to match the schedule for taking medication. In addition, they can provide reminders of appointments. Once again they can accompany people if there is a risk of them forgetting where to go.
Timing the appointment of a personal assistant
Knowing when to appoint a PA to get the best results is important. It may be a good idea to look into it as soon as you notice someone is starting to struggle. This can ease their burden and mean they don't start struggling in silence. Some people also choose to hire an assistant to help out following a diagnosis of an illness or following a stay in hospital.
Whatever the timing, Diamond PAs can provide services to help. We have a great team of caring, supportive assistants. They can give everyone the best assistance, whatever the requirements. Each client can choose a schedule that works for them, selecting the time of day, frequency of visits, and more.
So, if you want to learn more about hiring a personal assistant, why not ask us? We are happy to explain what PAs can and can't do.