People of varying ages require care. The elderly might need it simply due to not being as mobile as they once were. As for younger individuals, there are a host of issues that could prevent them from living without help. Plus people may have disabilities or their main carers may need some support. To aid everyone, our team supplies first rate domiciliary care services.
One thing we need to focus on as we get older is bone health. A natural part of ageing is the loss of bone mass. There are many people out there who either have low bone mass or osteoporosis right now. You can do certain things to help minimise the loss of your bone density however. We are going to discuss some of these possible lifestyle changes here.
Diet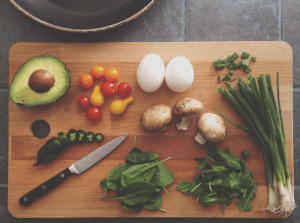 To start off, you should increase your vitamin D intake. Bone health is typically linked to calcium intake. However, we require vitamin D to assist us with absorption. When your body lacks vitamin D, it does not have what it needs to hold sufficient calcium to fortify the bones.
Vitamin D can occur naturally within our bodies as a response to sun exposure. It can also enter the body via supplements and food. You can find it in salmon, broccoli, and leafy greens. According to experts though, it is preferable for you to ingest it as a nutritional supplement to maintain optimal levels.
Weight bearing exercises
You can also partake in regular weight bearing exercises. This is a good way to build stronger bones. By adding these into your fitness routine, you can fortify them. Strength training is able to aid us in enhancing our daily activities like getting out of bed or going shopping. It can also help you to prevent injuries and falls relating to age.
You might find weights challenging. If so, it is possible to use your own body weight to augment your strength. You can do this via exercises like planks, squats, arm circles, and push-ups. You just need to ensure you don't try to do too much.
Arranging domiciliary care when you need it
At Diamond Care and Support, we want each client to lead a life that is both healthy and satisfying. This is precisely what our care service was made for. We offer you support while you are able to stay in your own property and live with dignity. There is almost no limit to what we can help with. A service could include personal care, meal prep, accompaniment to appointments, and more.
So, if you require domiciliary care, please contact our team. We can have a consultation to find out exactly how we can support you.