There are many individuals out there who need extra aid. For one reason or another, they cannot carry on with their normal lives without a helping hand. This is where our domiciliary care service comes into focus. It gives you the extra assistance you need while enabling you to continue being happy in your home with enough independence in your life.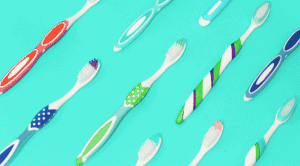 A critical component of elderly care would be oral hygiene. Excellent oral health can amplify your quality of life substantially. With the right practices, you can carry on consuming the foods you love. In addition, you can speak and smile with confidence.
As people age, they can lose the dexterity they once had. This can make it harder to clean their teeth properly. Therefore, the carer may need to give them assistance.
What can family members do?
The best thing for family members to do here is advise their loved ones about using toothpaste with fluoride. They must do this twice a day at minimum to help fight tooth decay and gum disease. It would be preferable for the elderly to use a medium or soft toothbrush. Once it gets out of shape, remind them to get a replacement.
Help
Your loved one could be having difficulties cleaning their teeth. If this is the case, they could do with some aid. The only thing is they may feel slightly embarrassed about asking for it. For those under care, there is no need for embarrassment. Our carers are here to help however they can, including with this kind of personal care. Most importantly, they will find the right approach to ensure you have good oral health.
Domiciliary care to tick every box
At Diamond Personal Assistants, we work closely alongside those in need. As a result, we can maximise the efficiency of our support. By doing this and guaranteeing consistency, we are able to meet unique wishes and needs easily.
If domiciliary care is something you believe will help your situation, please get in touch with us. We can talk about the service so you know all the different things our carers can do.