We are here to supply a wide collection of services for people who need support in their own home. These individuals might have cognitive issues or health problems due to their age. Regardless, they can use our domiciliary care service to help maintain a happy and healthy life. Even better, we allow them to keep their independence by remaining comfortable in their own property.
One of the best opportunities to enhance care and reduce costs is to opt for home-based services. Vulnerable and frail people can benefit from being able to stay at home rather than relocating. Like with most things though, there are challenges and risks. Fortunately, strategies to overcome these problems exist.
Patient safety is the challenge we want to discuss in this post. It is a major concern but one you can address with the right help.
What are the risks at home?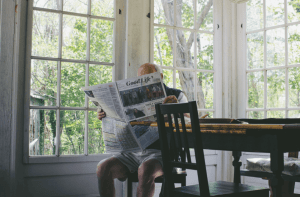 There are a number of risks to patient safety in a house. Examples include environmental hazards like physical layout, sanitation, and infection control. Slippery floors in bathrooms, stairs, and even things like high kitchen cupboards can become a danger if people have health or mobility problems.
Another example of a risk is a lack of regular health monitoring. This can allow physical conditions to worsen if there are no checks.
There is also the difficulty of balancing risk and patient autonomy here. It is great to have some extra support with home care, but it cannot become intrusive. The balance must be right.
Assess and mitigate the challenges
Knowing about all of this, it is critical to assess and mitigate these challenges. There needs to be clear exclusion and inclusion criteria. They are vital to inspect the suitability of the home care.
For one, you have to consider safety in every patient interaction. This includes in the supply of medical supplies and use of equipment used at home. It also includes the development of communication utensils for care teams who come into the home.
Most important is to make sure the home will be safe. There should be aids for getting around if they are necessary. Then there should be a clear schedule for visits from family, friends or support workers.
Talk to us to arrange domiciliary care services
At Diamond Care and Support, we take every detail into account when we care for clients at their homes. This work ensures that we can keep them safe and happy, with the right amount of independence but the help they need.
So, if you require our domiciliary care, you can discuss your requirements with us. Simply get in touch by phone or send us an email.