People have lots more options today when it comes to deciding on care services. Moving into a care home is still a popular option. But, getting support at home can be a great alternative. You can arrange for a personal assistant to help with your home care. This can include assistance with things like bathing, cooking, and household tasks such as cleaning. It can even extend to services outside the home like accompanying to appointments and social events.
As you can see, there is a lot of scope for home care. However, some people don't know how to arrange for a PA to come and help them. We want to look at the three ways to do this here.
Ask the local authority
Councils across the UK can arrange care services in various situations. In some they will organise and pay for it. If you can get this kind of service, the council will manage everything.
There is an important thing to keep in mind here; you don't have to accept a personal assistant that the council appoints. You should have final say. So, if you don't feel they are a good fit for you, there is no obligation.
Talk to an agency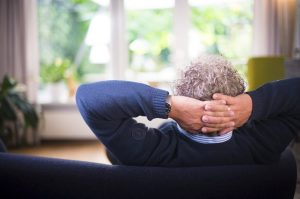 Diamond Care & Support is a professional company that specialises in home care. If you can't arrange a PA through the council, you can speak to companies like us. We can help to find the right assistant for you, and will tailor the service to suit your needs.
There are some huge advantages here. For one, we manage everything. This includes paying the PAs, ensuring they deliver the highest standards, and also maintaining the consistency of services.
Employ an assistant
The third option is to become an employer and hire an assistant yourself. There will be more to do because you will have to arrange everything. However, it may give you more flexibility.
A mix of services
Some people will prefer to use a combination of services. For example, you may get a PA from the local authority but then speak to an agency to supplement the services. Or you may hire someone yourself and then talk to an agency to cover times when they are not available. The choice is completely yours.
Talk to us if you want a personal assistant
Diamond Care & Support works hard to deliver excellent services for all kinds of needs. Our ethos is to promote dignity, independence, inclusion, and opportunity. We do this by providing flexible, high quality support. Every service will be unique so it offers the best value.
If you want to learn more about hiring a personal assistant with us, please get in touch. We are happy to advise and can find the right person for every situation, including different medical needs.