Diamond Care and Support is a business that has a wealth of experience. This comes in very handy when looking after individuals with differing needs. Some will have cognitive related issues, while others will have age related ones. Whatever the case, we will supply a personal assistant that can handle all kinds of requirements.
Some people believe that the elderly don't understand the internet. However, this isn't strictly true. In fact, over 70% of people 65 and over make use of it. Around 71% use it daily. This was according to a study by the Pew Research Centre. Moreover, results of a Google survey reveal most seniors spend six hours each day online minimum. They own an average of five devices as well.
What do they do?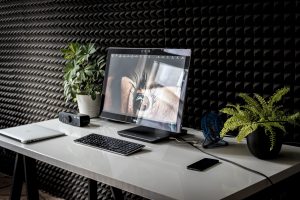 So, you are probably wondering what the elderly are even doing online. Chances are it is the same as you. They read the news and weather reports. Other activities include shopping online for various goods, and looking for new recipes. Some will be connecting with friends and family, and playing games.
According to Med Alert Help, 55% of elderly folk follow an organisation or group on social networks. Although, a mere 20% of grandparents make use of email to talk with family members. The social sites they use the most include Twitter, LinkedIn, Instagram, Pinterest, YouTube, and Facebook.
The effects of internet use on seniors
There are plenty of details out there about the effects of online use for younger individuals. But, not much exists in relation to seniors. Logic informs us that there are good and bad things to come out of it.
Starting with the good, it can keep them informed. Many seniors get their news online now. Today's magazines and newspapers are on the internet. The web also makes it easy to look up details on ancestors. Not to mention, there are resources that make shopping and connecting with everyone more convenient.
Now for the bad. If they stay online for too long, they might not get enough exercise to stay healthy. When possible, they should get up and move around a bit. Next, there is the lack of face-to-face contact. Using the internet might be convenient, but personal interactions are more consistently linked to well-being. This was according to a study by the International Association for Relationship research. Lastly, when older folk are online, there is a chance they will be the victim of a scam.
Get the right support from a dynamic personal assistant
At Diamond Care and Support, we believe everyone should be able to live how they want to. Some want to stay in their own home rather than go into a care home or assisted living facility. However, there can be dangers here because of their age and health conditions. Luckily, we can offer services to reduce the risks and take care of any household tasks that can become too challenging.
So, if you need a personal assistant, please let us know. We work across Sunderland and other parts of the North East.