In the care industry, needs and expectations change. Many people are becoming increasingly aware of the pressure on the healthcare system. There are also those who want to hold onto their independence and stay at home. This is possible through professional help like a personal assistant.
Options
The individual in need of care and their family should be aware of their options. Forms of care that allow people to stay in their homes are widely available and the quality tends to be very high. As a result people have a choice for their care.
A care home might be suitable but this is not always the case. You should not force someone to move in if it is not necessary. Moving is very stressful and emotional. If someone needs extra support, it could come from a professional carer. This way, people can have the same surroundings and routines and stay in their community while also getting the help they need.
If there are elderly people who wish to remain living at home, their family and friends should do everything they can to respect this. Having extra support through a personal assistant helps make sure the individual is safe and healthy.
One-To-One Support
One of our carers can be there to help. You get to make your own choices and we aid in whatever way you need. This can cover things such as personal care, household tasks, and social activities.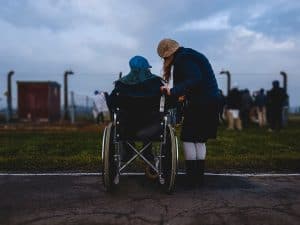 It is important for people to have independence, even when they need care. You should work with a professional who understands that you have your own tastes, characteristics, and interests. This will ensure you can still be your individual self even when you get support.
You don't have to look far if you are in need of a kind and professional personal assistant. Diamond PA is the team you can depend on us to help you with your needs. Get in contact with us so that we can discuss how best to meet your unique needs.